Posted 19th April 2019 By Louisa
Big or small, there is always something to celebrate. No matter the occasion, we've gathered some decoration ideas that will help you lift your next party to the next level.

Start with a bang
First impressions are important and that's also the case for parties. Welcome your guests with a witty message or a beautiful design.

If your party's on location – this is handy for guests to know if they turned up at the right place. Because we all know that one guest who isn't that great with directions, am I right?


@annamaecalligraphy


@surge_artworx
If you have a chalkboard, great! If you don't, check out this fantastic starter pack from Securit. We would recommend using chalk pens that are easy to remove. Kuretake Zig has a line of wet-wipe pens that are perfect for that. Or the Securit pens are a perfect fit for this as well.

Establish the rules
There are many ways to add some character and personal touches to your party decor. This next idea is one of our personal favourites. Establish some "rules" to keep guests engaged.
Be creative and think of some great lines that fit the theme of your party.

The chalkboard on the picture below state a couple of house rules. Not the boring kind, like: "no feet on the table". (Is it just me or did you read that in your mum's voice too?)
But we think these ones are quite quirky and a good example of a great welcome that sets the tone of the party.

For example, the rules of the chalkboard in the picture below read:
Dance a lot
Cheer often
Drink, eat everything
Smile for the cameras
Excuse me, where can I find the toilets?
As the host, you'll be running around making sure everything goes smoothly and guests have a good time. Arrows and signs guiding people to where they need to be will take a little bit of weight from your shoulders. Giving you the ability to enjoy your time as well.


@bespoketoyou


@elizabethandolive
If you're planning to put signs outside, then you might want to consider using waterproof markers like the ones form Posca and Securit so your message is able to survive the different weather conditions.

Food and Drinks
If you're displaying food and drinks, and people are free to get their own stuff – it's always a good idea to label them so people know what they're eating, or just because it looks cute! Also, this is a great opportunity for you to squeeze in a good pun or a quote if you're feeling creative. Or maybe you want to convince those who are hesitant to take that extra slice of cake. Because there is no such thing as too much cake!


@handletteredmarket


@handletteredmarket
Table Decorations
Use your chalk pens to personalise everyone's seat! Remember you can use chalk pens on glass and many other surfaces, so why not do something different. We personally love the contrast of the matte letters on a shiny background.
The same goes for table numbers. In case you want to add some colour to your designs, the Acrylista pens come in a range of beautiful pastel colours. Have a look on our site and discover the perfect shade that fits into your colour pallet.

Talking about writing on glass – drinking glasses can be customised as well! We think the metallic colour looks great on this one. Or if you're looking for an even fancier design, Posca has this incredible gold marker that will certainly dazzle your guests!
Are you dancing?
The more dancing the better! So to keep your guests dancing you can try and leverage a couple of smart tactics. For example, you can make sure they don't need to worry about their drink being taken away by creating a bespoke sign to safeguard it for them.

Likewise, you can offer flips flops for those who aren't wearing the best dancing shoes to last them all night.


@sovereignscripts


@thehandmadecraftyvixen
Save The Memories
It's great if you can look back on the good times so why not introduce a guestbook. People can drop a line or tell a joke. Because this can be easily overlooked, be sure to promote it so nobody misses it!
Similarly, you can introduce a photo booth or let people use a polaroid camera – acting as a visual guestbook.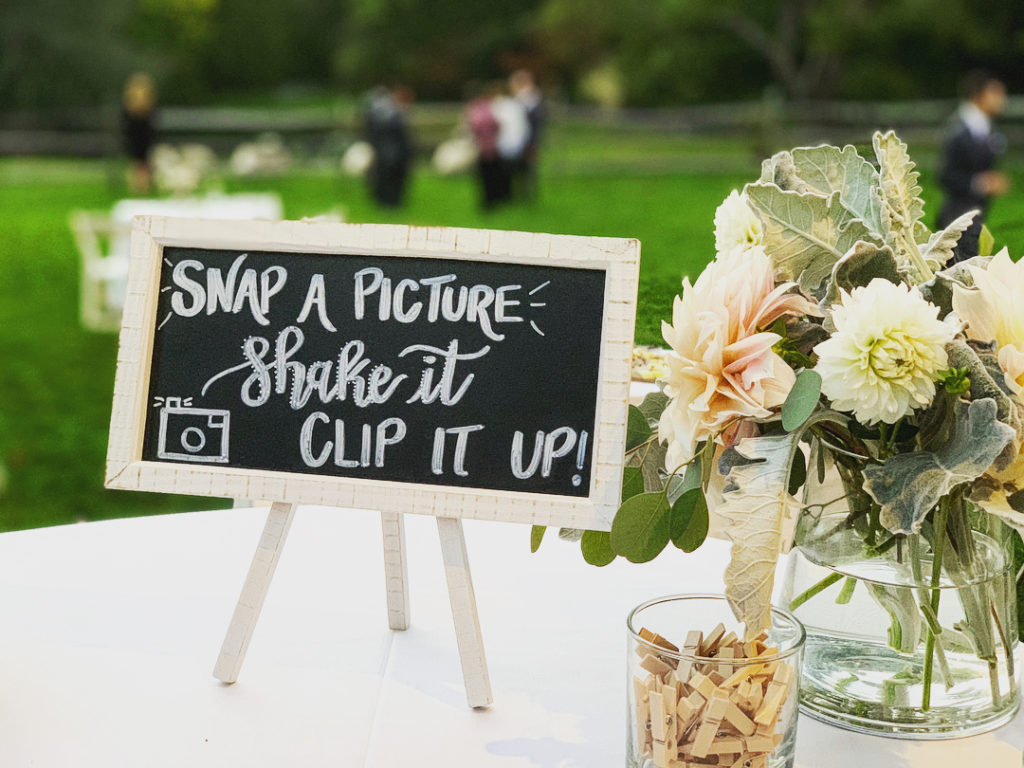 Preparing to throw a party can be a lot of work and this makes it stressful sometimes. But being able to let your creativity flow whilst customising or creating decorations will make you able to add some fun to the process. Because in the end, it will feel more rewarding as you're putting effort into something that's worth celebrating together with people you enjoy being around.