Posted 16th October 2019 By Louisa
We've never been as excited as when it comes to Halloween. The spookiest time of the year! Haven't decorated your place yet? There's still plenty of time and we have some great ideas to get you started. You don't have to take our word for it, check out these spooktacular designs and judge for yourself.

What's your potion?
Not everyone has a gate to welcome people in, however, if you have a glass door you can be just as creative and add all your Halloween fun on! What's your potion? Grab your Uniball Posca 15mm Marker and let your message stand out this Halloween.

Knock knock..
If you really like getting into the Halloween spirit then grab a hanging frame, add a few cobwebs, write your own spooky message down and voilå – you have a welcome plaque on your door. We would personally go with 'Beware of the haunted house. You never know who's on the other side of the door!' but that's just us…

Test out your lettering skills with the Securit Mixed Liquid Chalk Pens pack and add variation to your size.

Who's really there?
In this haunting time, nothing is ever as it seems. So be wary when you go knocking on strangers' doors! Decorate your porch with this great idea and change the wording to suit your style. We never knew the devil was so handsome!

Grab the last Kuretake Zig Illumigraph 15mm in the assorted pack before they go out of stock and brighten your artwork! @
No trick, just treats

We have to be honest here. Our favourite part of this holiday is getting all those sweets. So let's skip the trick part and go straight to the treats! Do you have a few vases and pots lying around to sweeten up your guests? Just grab your Posca pen of choice and add your own little twist.

Pumpkin artist to be?

How far can you take your art level to? Depending on how ambitious you might be feeling, why not grab your Chalkpens and start drawing your piece of art on your pumpkin. The size of the pumpkin will also help in how big your artwork can be. Here are some ideas to get you started.
Fright this way, please!

No one ever really knows what's around the corner but why don't you walk this way and check it out for yourself? We're loving this little blackboard and we definitely think this should be one of your additions this Halloween. Recreate this look in your own unique way with our Securit Large Nib Chalk Pens.

Ghost memories
Halloween should never be forgotten… We all know what happens on all hallows eve! Capture all those scary memories and create your own selfie station by the corner of your haunted house. @mintedpcalligraphy gives us some great chalk art inspiration.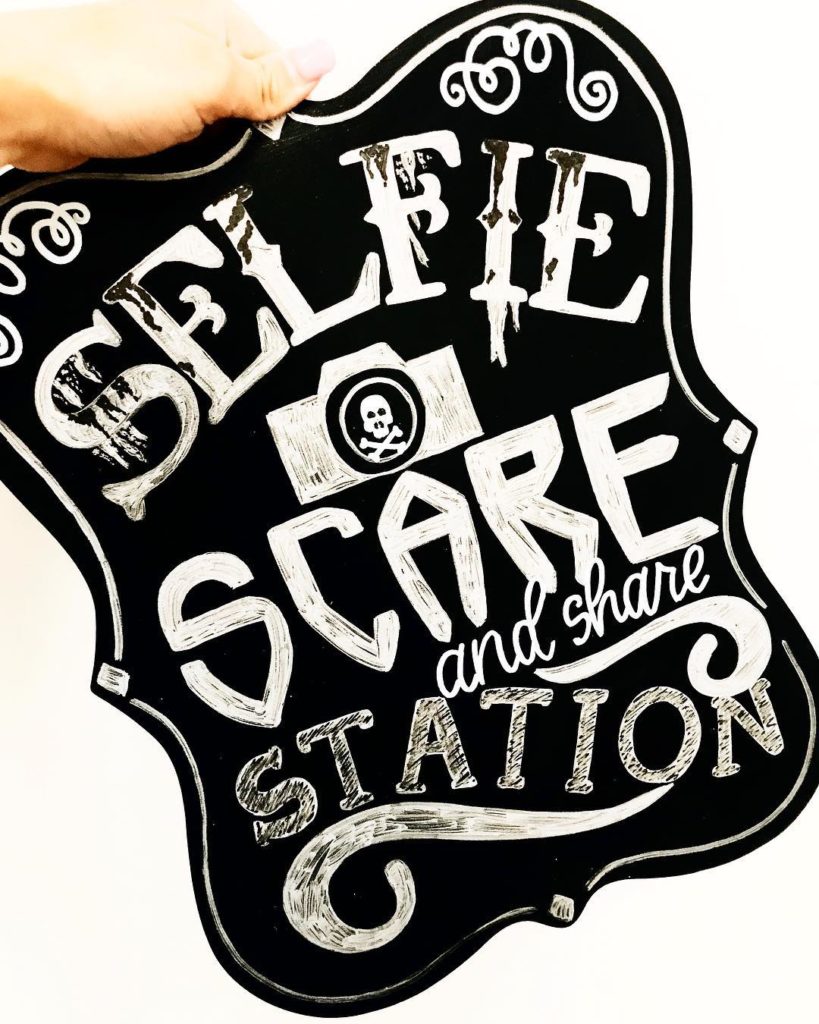 Don't forget to visit our website for all your chalk pen needs this Halloween!
🎃👻 🎃👻