Posted 7th August 2019 By Sofie V
Stuck in a rut? Can't get rid of this massive 100 pounds concrete, creative block hindering your path to an artistic nirvana? We hate to see you struggling, that why we collected some art challenges to get you out of your artistic comfort zone and back on track to a newly inspired tomorrow.
1. Painting a picture
No better source to get inspiration from other art forms. We think films are great as inspiration for sketches and drawings because they fall underneath the umbrella of visual arts. The carefully selected colour pallets and detailed compositional shot make recreating these extra interesting.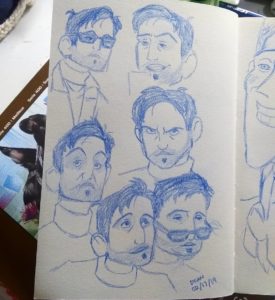 We love this spread by Minnie Small taken from the film A Quiet Place. Or if you're looking to enhance your portrait drawing skills you can practice by drawing your favourite characters like @sensitiveduck_art who drew Dean from the film The Iron Giant.
If you want to work with harder lines like Minnie did, we would recommend using a great fineliner that doesn't smudge. However, if your more keen on a softer pencil then the Carbothello pastel pencils will be a great match for you.
2. Visualising the invisible
A bigger challenge might be visualising something that's not tangible or something that's invisible. The sound of a specific music instruments is a great example of this. Each sound has very different characteristics and everyone might have a different image of this in their heads.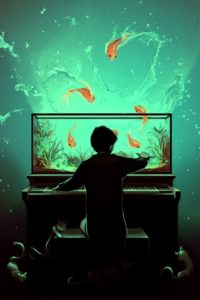 We absolutely adore these designs created Cyril Rolando. Also note the different moods he creates by adding movement, contrast and selecting different colour pallets per instrument.If you're looking to add rich colours to your design but also want to create depth, then the Chameloen Color Tone pens would definitely do the trick for you.
3. Travel Log
Are you planning to go somewhere beautiful? Take your sketchbook with you! Removing yourself from your daily environment is known to be one of the most effective ways to get fresh inspiration. Additionally, you're probably going to be surrounded by some of the finest architecture or landscapes so swap your camera for pen and sketchbook this time.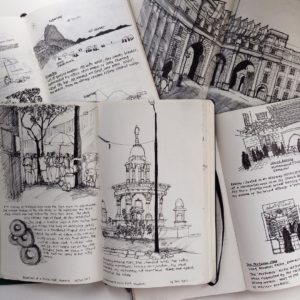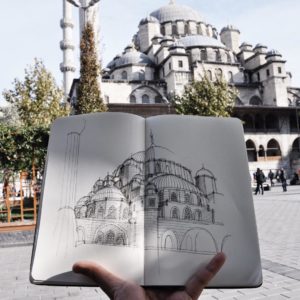 @amer.artist has definitely been some great places and has been creating some great art inspired by his trips. We do really appreciate his amazing linework!

You'll be practicing adding perspective in your designs and this requires a good sense of where to use certain lines and when to focus on different angels. The pointMax pens are great for both writing and sketching.
4. Lyrics
If you're more into lettering or you don't have any experience with this yet but really want to try it, then this challenge is made for you. Choose some for your favourite song's lyrics, maybe you're listening to one right now, and put it on paper.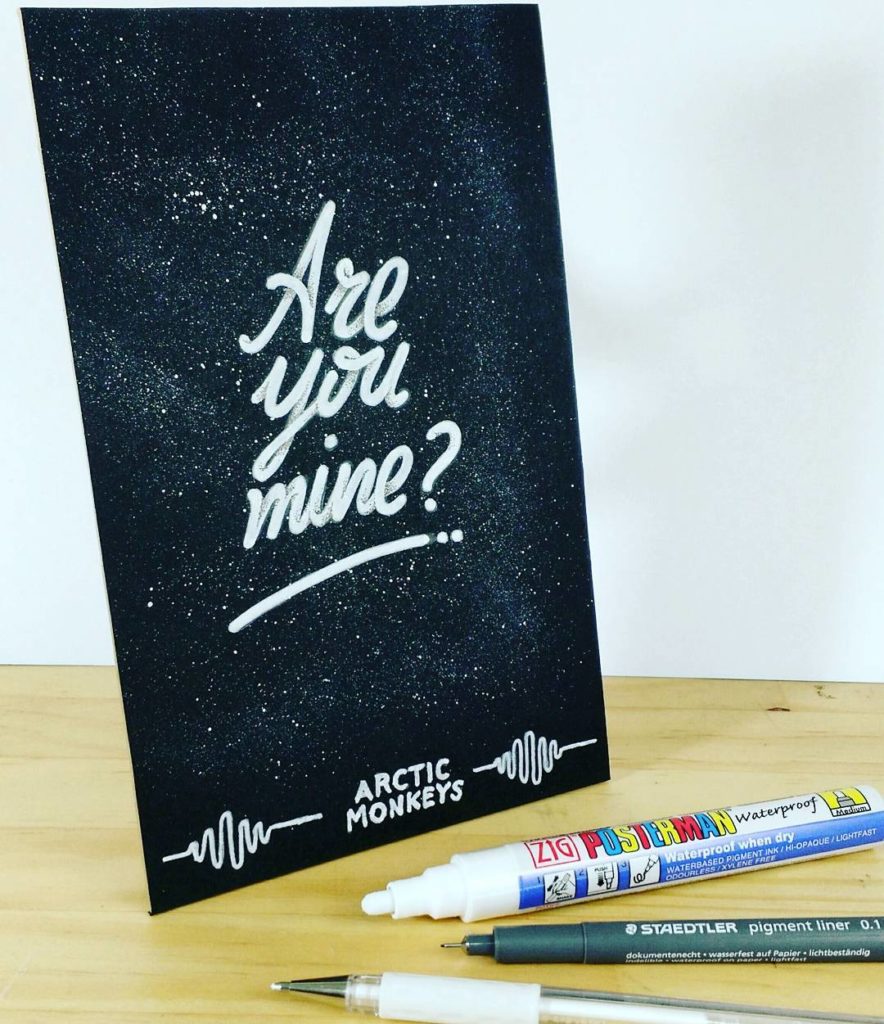 We believe that these words deserve to look as beautiful as they sound. It seems like, both @akaydoodles and @eltypoaquel, think of this the same way. These two designs are very different styles but definitely do the lyrics justice. 
The Arcade Fire lyrics is lettered with more fine linework and decorations. This ultra fine Posca pen will help you achieve the same level of detail. The Arctic Monkeys inspired piece is mainly made using white pens. We know it's very important to use a pen that has a great opacity and doesn't let the black background show, that's why we would recommend using these white Posca pens if you want the best results.
5. Subway Sketches
Not planning for a trip or you just can't wait? Go to your local subway station (or any public place really). You'll be surprised by how many interesting people might cross your path. Also, when people are waiting, they tend to be a great model for sketching as there's very little change in their posture.
We would recommend using this pencil as it's really pigmented and thus great for building contrast. Whether you want a subtle shadow or a hard cut off.
6. Drawing the line
Sometimes restricting yourself of certain options makes you think more creative and we think this is certainly also the case when it comes to drawing. We dare you to create a piece that is solely created out of one line.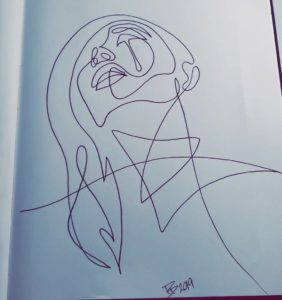 We really like the minimal style of these and think this is a great alternative to the method of sketching you're probably already used to.
7. Classic Charcoals
Any classic museum has them: Roman/Greek statues! These ones are great for practising facial proportions and learning where to place shadows. Plus, museums are a quiet place if you prefer a more peaceful environment in contrast to the subway challenge.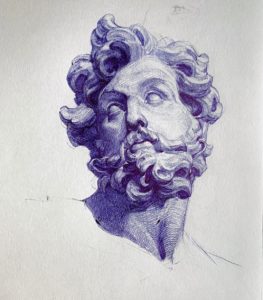 Note how both artists used different techniques to create a similar portrait. @alo_olart used a more uncommon method to create his piece and added tonal structure by mainly using recognisable linear strokes. Whilst @yiu_cheng_ adds a softer shadow to this artwork.
We hope you're feeling inspired again and that you'll be making your sketchbook happy by filling a couple of pages with these challenges. It's important to try new things and it's okay if the first (or second, or 23rd) try didn't turn out like you expected. The great thing about exploring your artistic boundaries, it discovering new techniques and forms of self expression that will motivate you to keep creating, even if that means you have to hit reset every so often.