Posted 21st March 2019 By Louisa
Spring's around the corner, Mother's Day is on its way, sons and daughters everywhere are panicking to buy that perfect, personal gift every mum is dreaming of.
Have no stress, we're here for you to guide you through this. Using our combined experience, we're able to divulge some major insights on how to efficiently choose a gift this year: Classic Gift x Some Personal Tweaks + Twists = Happy Mum². Makes sense right?

Let's start with the classic Mother's Day gift, flowers. There are only a few things you need to do in preparation of this: grab a gorgeous bouquet with your mum's favourite flowers/colours, grab your Chalkpens and get some inspiration on what to write to her.


IG: lodarts_


IG: amandakammarada
You can use your Chalkpens to decorate you wrapping with a personal message. But did you know Chalkpens can be used on multiple surfaces like wood, glass, and surprisingly on huge leaves as well? We recommend using Kuretake, Posca or Securit pens as they are very easy to work with, versatile and have a lot of options size-wise. It's a good idea to choose the colour of your marker based on the background you're working with. Tip: if you want to use pastel colours, the Acrylista pens have some brilliant options!

If you're getting a bouquet of flowers, but you also want to give her something that lasts longer – personalising a vase could be a great alternative
Tip: when drawing or lettering on glass, you can always put something behind the surface to help you keep track of what you're doing. Your lines will be cleaner and you'll have a better overview of your design. The pen used in this example is the Acrylista pen. These work wonders on glass and ceramics, plus come in a great range of colours.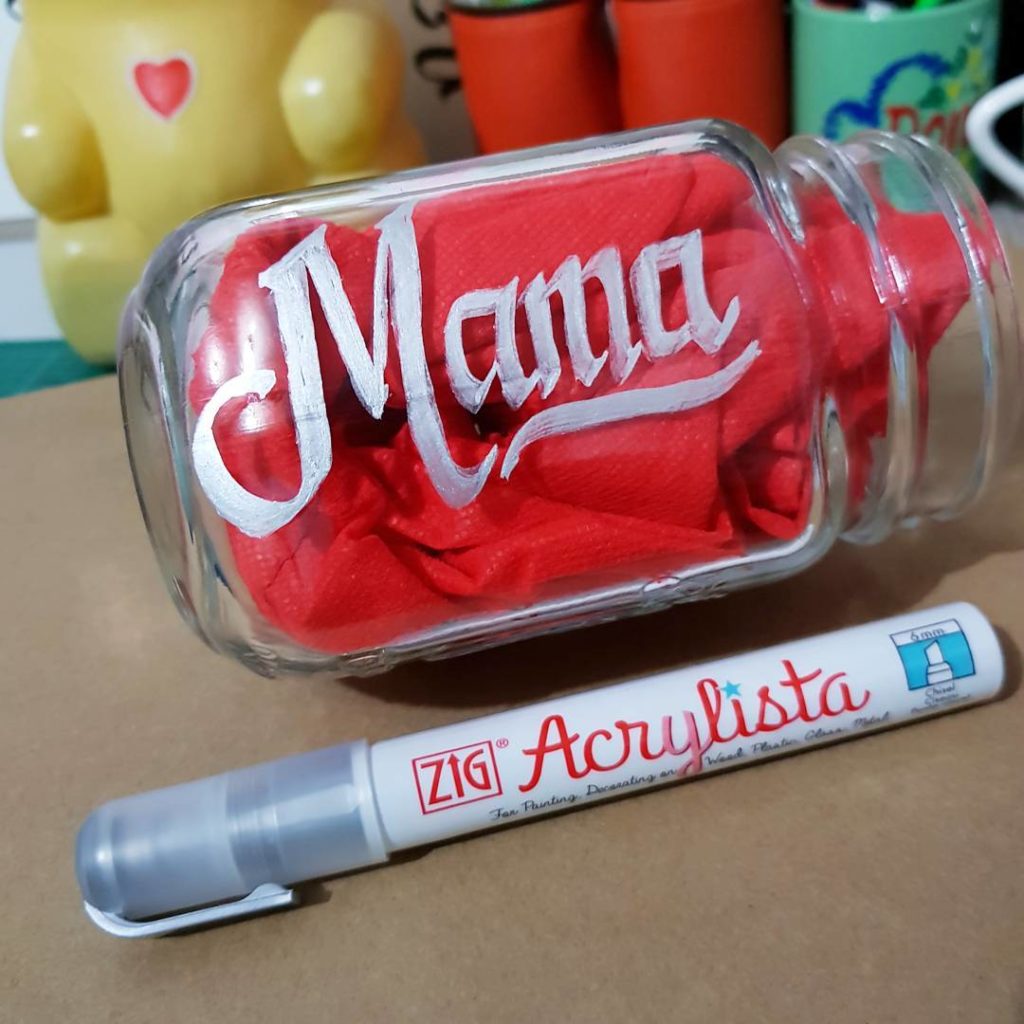 Is your mum a talented chef in disguise? Then why not give her something she'll definitely use! For this idea, we're using the versatility of Chalkpens to our advantage again. You can customise anything from wooden kitchen utensils, to aprons, or heat mats. Tip: be careful to use waterproof Chalkpens, like the ones from Kuretake or Posca when doing this.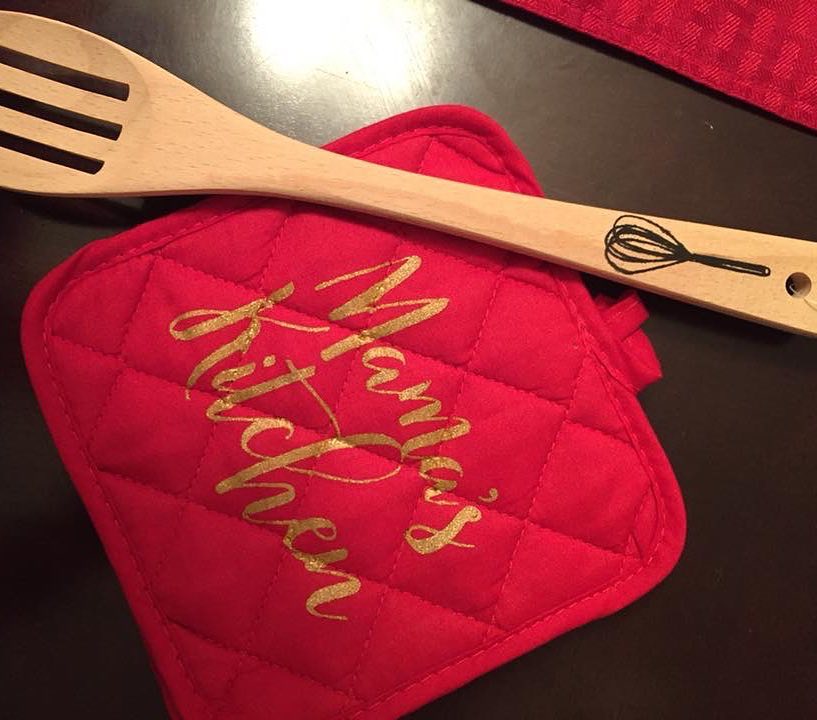 Everyone can use an emergency tote bag. It's not only very handy but it's sustainable and good for the environment too. Just fold them up and they'll fit into your small handbag and even pockets!

Choose a quote or a design that reminds you of your mum, or something you know that she'll like and start DIY'ing with your Chalkpens. For this mini project; Kuretake, Posca or Security pens will do the job perfectly. (just a heads up to not use the wet-wipe pens for this one.)
Tip: put something between the fabric of the bag when you are drawing it on so it doesn't transfer on the backside of the bag.
No gift is complete without a card. The thought of just buying a card is persuasive but not very personal. You probably hear us coming; yes, make your own! There are many many options on what design to choose, or what quote to write. We personally love a good pun!

IG: beretta.co.visuals


IG: foxandhazel
Stabilo has some great pens that work well for creating, clean thin lines. Especially the Sensor pens and the Bl@ck pens are great for detailing.
If you want to add some colour as well, then the Carbothello pencils will do a great job. However, if you're are looking to add some more depth to your design or you love the way watercolour looks then we would suggest using the Chameleon pens! Amazing colours, and they give you the opportunity to play with tones.

We hope we could give you a good couple of ideas on what to gift your mum this Mother's Day. Remember, any ordinary gift can be turned into something special as long as the intention is genuine and comes from the heart.